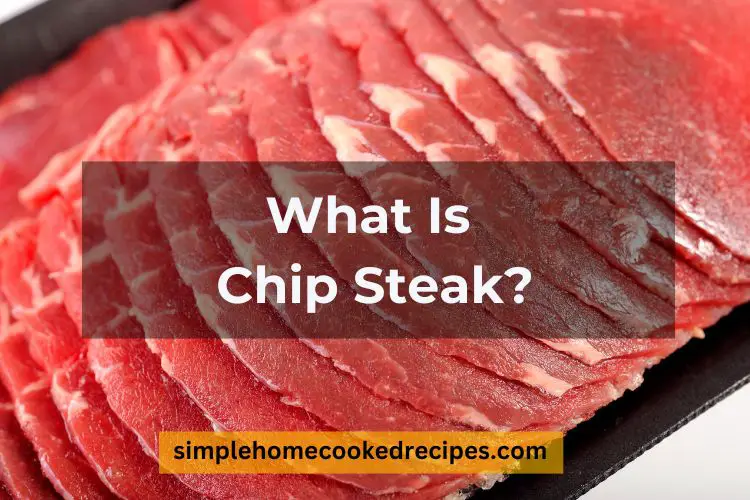 Chip steaks are the type of steaks that people traditionally make with bottom-round beef. The round beef is thinly sliced and pounded, which makes the steak more tender. These days, people also use meat from the loins to make chip steaks. Chip steaks are usually used in sandwiches and Philly steaks. However, you can use them in several other dishes as well.
Chip steaks are usually sold in a frozen state. However, even if you want to make chip steaks at home, it is recommended to keep them frozen for at least 24 hours before you can cook them.
Origins Of Chip Steak
William Dubil first introduced chip steaks in 1963. It was an accidental invention, as William Dubil did not mean to freeze a piece of bottom-round beef. However, when he saw that he had accidentally frozen the bottom round beef, he cut it into small and thin slices and placed it in the refrigerator.
He thought the meat would go bad after some time, but to his surprise, the beef did not go bad, and that is when he knew he had something special. Dubil is the one who named this type of thinly sliced beef Chip Steak. Over time there have been certain variations and upgrades to chip steaks. The way they are prepared has also changed so that the chip steaks are more nutritious and hygienic.
Also Read: A Complete Guide On How To Cook James Martin's Fillet Steak
7 Chip Steak Recipes That Everyone Should Try
Let's look at some of the best chip steak recipes out there.
Chip Steak and Rice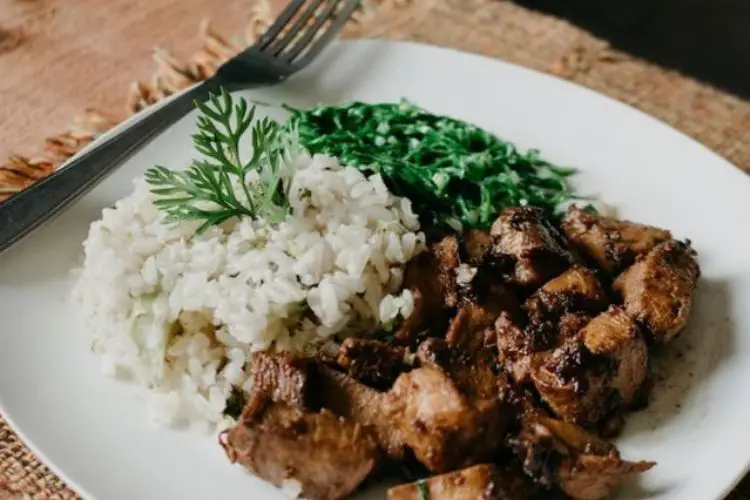 This is one of the most delicious chip steak recipes out there. And the best part about this recipe is that it is easy to make and does not require a lot of ingredients. You can serve chip steak with fried or plain white rice. You can use diced onion and paprika to sauté the chipped steak. After you sauté the chipped steak, add beef broth and a mixture of healthy vegetables.
To finish the dish, let the mixture simmer for several minutes or until the sauce thickens and the flavours meld together. You can even add a dash of red wine for extra flavour. Finally, serve the chip steak and rice with steamed or roasted vegetables, or enjoy it as is.
This dish is sure to become a family favourite and will be requested repeatedly. So whether you're cooking for a special occasion or just a weeknight dinner, this chip steak and rice recipe is a winner.
Chip Steak And Eggs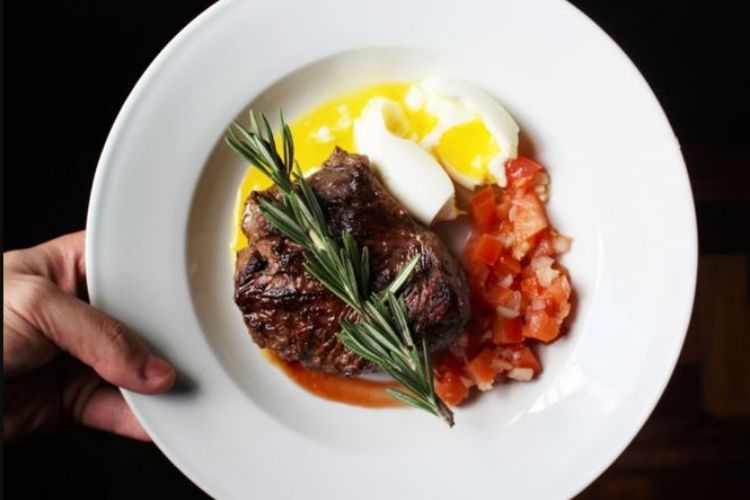 This is another fantastic recipe that is perfect for your weeknight dinner. But that is not the only time you can enjoy chip steak; you can also eat chip steak and eggs at breakfast. First, use delicious items like mushroom, pepper and onion to sauté the chip steak. Then, you can serve it with a fried egg or omelette or make any other type of egg you like.
This is the perfect breakfast for people who strictly follow a beef diet. It can be challenging for beef lovers to choose a suitable dish for their breakfast routine, but this dish can bring much-needed flavour to their breakfast.
Crispy Chip Steak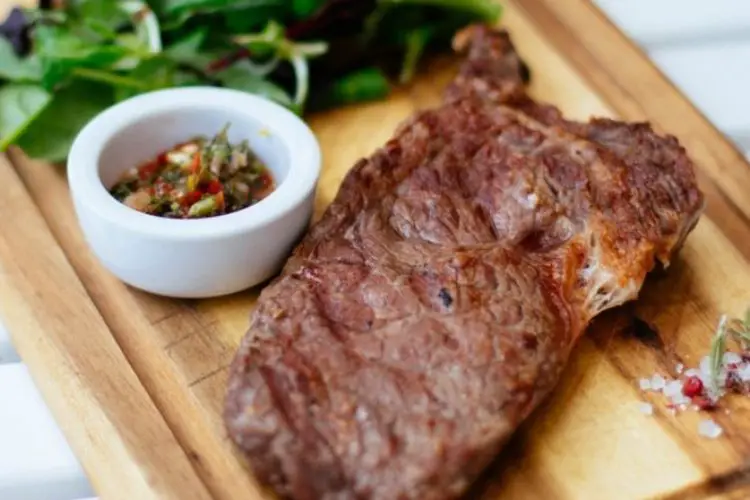 If you like Crispy chip steak, this recipe is perfect. It takes very little time to cook, but you might have to start preparations one day before the cooking day. You have to keep the steak marinated overnight. You can marinate it in soy sauce, lemon juice, garlic and mixed herbs.
An oven is one of the best ways to cook crispy chipped steak. However, people also use an air fryer for cooking crispy chip steak. Cook the steak for around 10 minutes, and your crispy chip steak will be ready. You can top it off with cheese and enjoy it with a tasty glass of wine.
Chip Steak Sandwich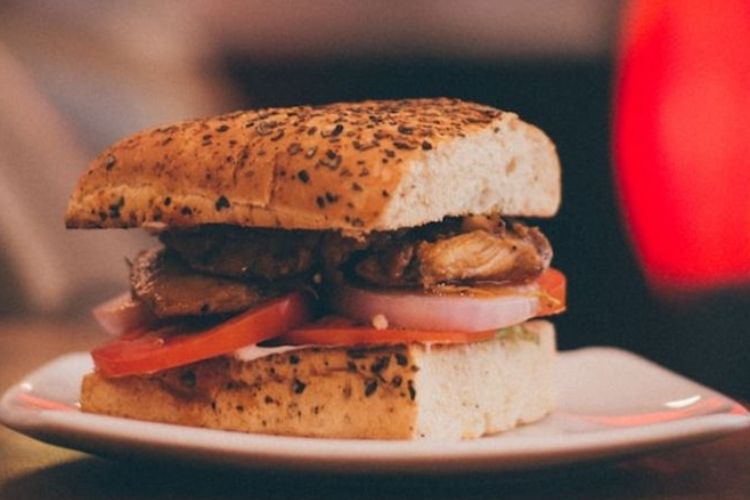 This is one of the most popular chip steak dishes. The sandwich is known for its tender texture, which is usually crispy on the outside and juicy on the inside. The thinly sliced cooked steak is served on a bun or a roll. You can also use toasted bread to make the sandwich, but it tastes better with a burger bun. Next, make a mixture of garlic powder, flour, paprika, onion powder, pepper and eggs. You can use this mixture to coat the thinly sliced beef.
Many people like to toast the buns; however, you can also serve the sandwich without toasting the buns as well. If you bring your lunch to work or are always on the go, a chip steak sandwich can be the ideal dish for you.
Chip Steak Salad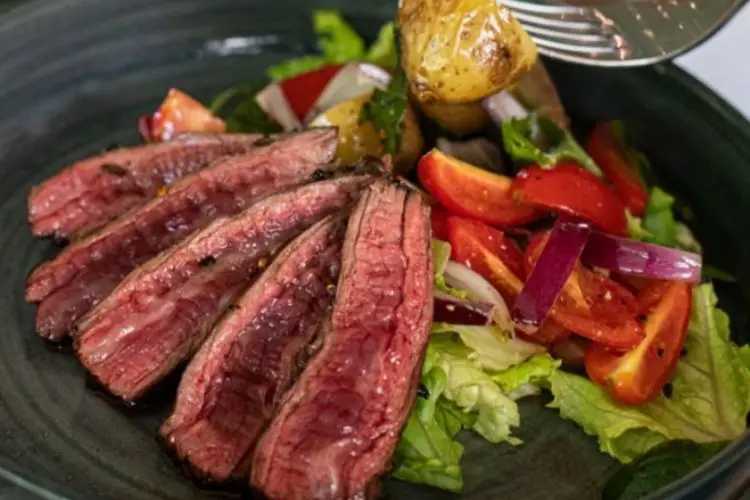 A chip steak salad can be a tasty and satisfying meal with a balance of flavours and nutrients. It can be a great dish for people following a strict diet schedule. Of course, the fruits and vegetables you add to the salad affect its calorie count, but overall this is a nutritious and healthy dish loved by people looking to stay fit.
Whether you enjoy it as a main dish or as a side, it just makes you want more. Chip steak salad has thinly sliced and tenderized beef steak as the main ingredient. The steak is usually cooked and then served on top of a bed of greens along with various other ingredients such as vegetables, fruits, cheese, and dressing.
You can add your favourite vegetables to the mix as well. The deliciousness of a chip steak salad lies in the combination of flavours and textures. The fruits and vegetables you add to the salad are responsible for the dish's exquisite taste and unique texture.
The steak adds a protein-rich element to the salad, making it a nutritious meal. The key to making a delicious chip steak salad is to use high-quality ingredients, such as freshly cooked steak, crisp and fresh greens, and a tasty dressing. You can also add other ingredients of your choice, such as cheese, fruits, nuts, or croutons, to enhance the flavour and texture of the salad.
Garlic Butter Chipped Steak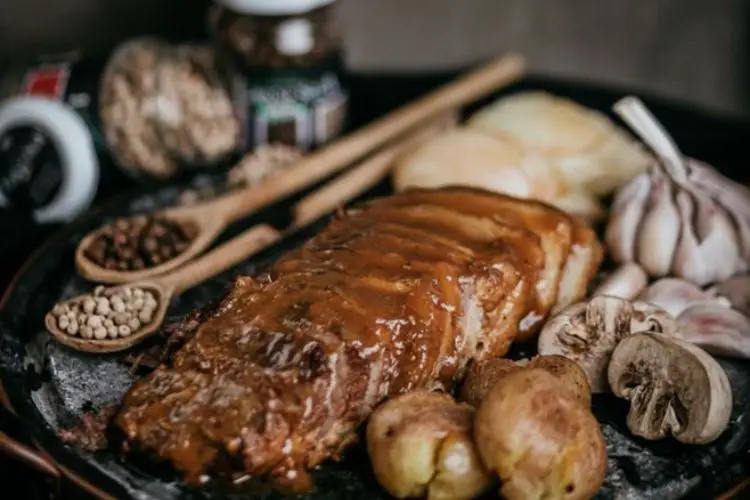 Garlic Butter Chipped Steak is a delicious and flavorful dish cooked in butter and garlic. The beef steak is seasoned with salt and pepper and then seared in a hot pan until it is crispy on the outside and juicy on the inside. The melted garlic butter creates a delicious sauce drizzled over the steak, adding depth and complexity to the dish.
This dish is perfect for those who love food items with garlicky flavours. The combination of tender beef steak and garlicky butter creates a harmonious balance of flavours. The steak provides a satisfying chew, and the garlic butter adds a smooth, rich sauce. The dish can be served on its own, with a side of vegetables, or on top of a bed of pasta or rice. Regardless of how it's served, Garlic Butter Chipped Steak is sure to be a crowd-pleaser, providing a delicious and satisfying meal that is both hearty and flavorful.
Chip Steak With Mushroom Gravy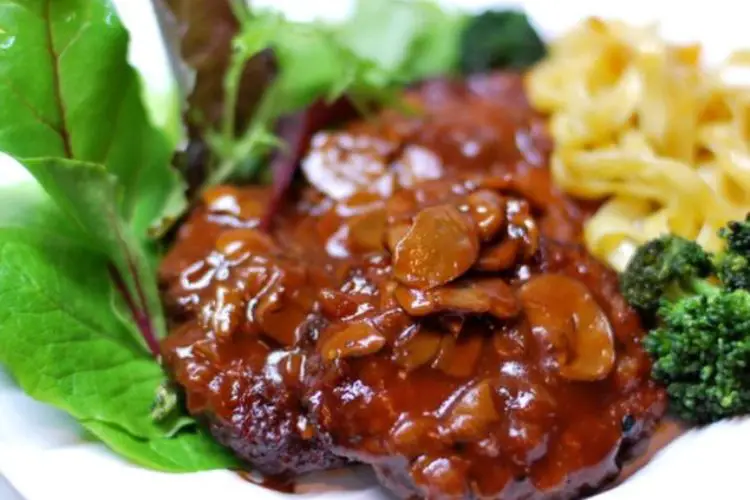 Chip steak with mushroom gravy is a flavorful and comforting dish. The chip steak, also known as minute steak or round steak, is a thin cut of beef that is usually pounded thin, then seasoned and pan-fried until it's crispy and tender. Adding mushroom gravy, made with mushrooms, onions, and a mixture of broth and seasonings adds a depth of flavour to the dish.
The tender pieces of steak are enveloped in mushroom gravy, creating a perfect balance of textures and taste. The exquisite flavours of the mushrooms combined with the beefiness of the steak and the gravy make a genuinely mouth-watering dish that will satisfy your cravings. Whether served over a bed of mashed potatoes, rice, or egg noodles, chip steak with mushroom gravy is sure to be a hit.
The Best Time To Eat Chip Steaks
You can see that there are different variations of the chip steak, each with its unique properties. For example, some Chip steak recipes tend to be more delicious than others, while recipes like chip steak salads are more focused on the health side of the dish.
On the other hand, a Chip steak sandwich can be a tremendous on-the-go dish. So there is no specific time or occasion to eat chip steaks. Whether morning or night, weekend or weekday, you are sure to find a variety of chip steaks you can enjoy.
Final Words
Chip steak is a versatile and delicious cut of beef that you can prepare in various ways. So whether you're looking for a quick and easy weeknight dinner or a hearty and satisfying meal, there's a chip steak recipe for everyone.
From classic chip steak sandwiches to chip steak and gravy over mashed potatoes, these seven best chip steak recipes showcase the versatility and deliciousness of this often-overlooked cut of beef. So whether you're a seasoned cook or just starting in the kitchen, give chip steak a try and discover why it's a favourite among home cooks and food lovers.