Preparing Vegetables for Cutting
Prepare the vegetables by washing and peeling them.
Top and tail the veg.
Now depending on the cut, slice the veg into required lengths.
On one side trim off a slice so that you have a flat surface to work with.
Now trim all the sides to produce an even-sided length.
From here you have the basis to cut any of the different vegetable cuts with ease.
Jardiniere Cut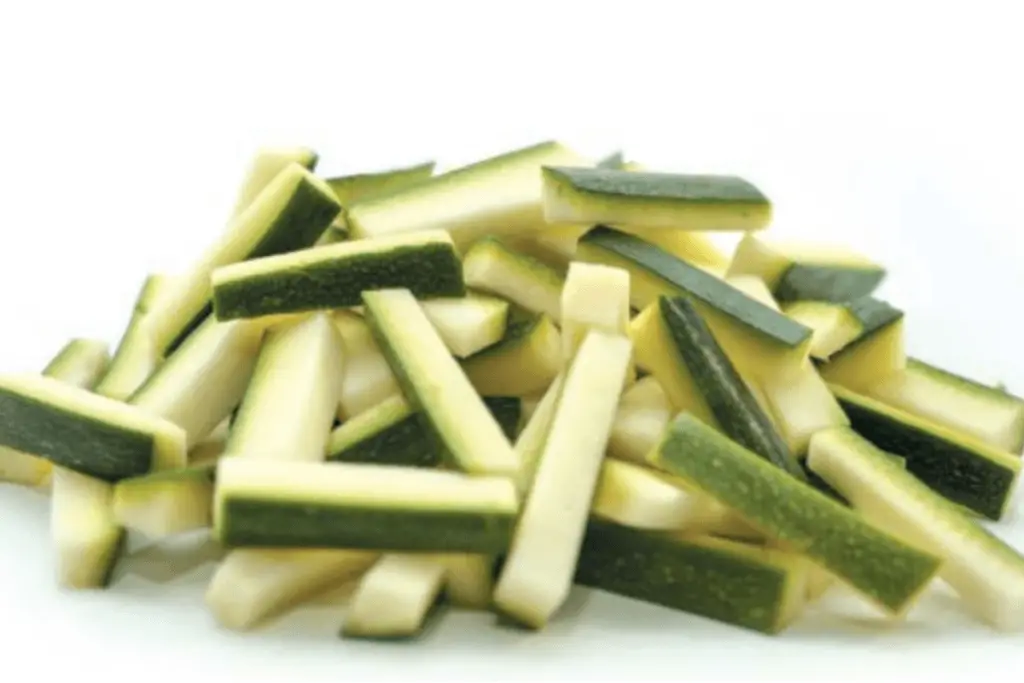 Jardinière is a thicker version of the Julienne cut, where sizes range from 2cm x 4mm x 4mm to sizes of 4cm x 10mm x 10mm. They can be used to add a little bit of body to soup or a stir fry dish or served as a vegetable side dish.